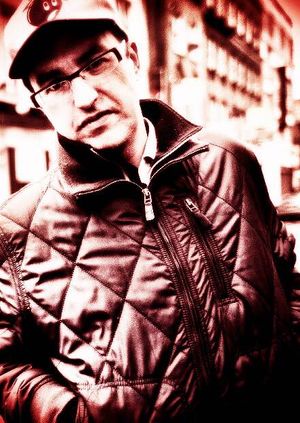 Memory Box with Trevino
12th Nov 2016 9pm - 4am
Add to Calendar
Event Details
Trevino is coming to Memory Box at the Bussey Building on Saturday 12 November.
"In my opinion Trevino has one of the best catalogues of work from the last 5 years. Which is why I am delighted he is playing at the next Memory Box party. For me, Trevino embodies everything that is good about current house and techno music whilst keeping the spirit of Detroit Techno and UK rave alive. Trevino tracks have been a regular part of my Memory Box sets and they never fail to destroy the dance floor. I can't wait for the man to do the same!" says Memory Box boss, Robin Ball.
Marcus has always retained a deep connection to house and techno. Heavy influence came from across the water as records by the late eighties Detroit sound of the Belleville Three, Carl Craig, Underground Resistance, and Drexiya filtered through to the Manchester record shops and onto Marcus' turntables. As Trevino, this influence is clear throughout the body of his work. With one eye on his roots and one set firmly looking forward, he has managed to carve out a sound that is entirely relevant today, as he himself admits, it's 'influenced by everything I've been into over the years. Everything I've ever believed in.'
Support on this night comes from Memory Box creator Robin Ball with his unique style of contemporary Acid, House, techno and Breakbeat warehouse grooves including his own productions plus Memory Box bootlegs and retrospective gems.
'In order to make oneself better, stronger, more accomplished, you have to put yourself into new situations.'
This is the sentiment of hydra-headed veteran producer, promoter and label boss, Marcus Intalex, on yet another of his musical incarnations – Trevino – a new and fresh mononym, functioning as an outlet for his 120 -130bpm-range house-techno creations, which, just as he has always done as an artist, go their own way, regardless of expectation or reaction.
The Trevino guise was nominated for 'Best Producer' in the 2012 DJ Mag Awards; a prestigious achievement for the project and one that has propelled his music to new audiences and platforms.
Memory Box is a project that celebrates the influences of today's electronic music scene.
A Memory Box party covers the history of electronic club music, hearing its origins from the legends and luminaries whilst exploring the influences the past has on today's music and how we shape the future.
Previous guests have included:
Leftfield, Nightmares On Wax, Farley Jackmaster Funk, A Guy Called Gerald [Live Jam], Egyptian Lover, Greg Wilson, DJ Pierre, Luke Vibert, Hardfloor, Darren Emerson, Phil Hartnoll (Orbital).........